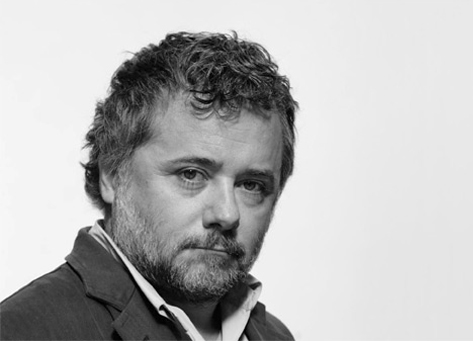 FRANCESCA SIMEN | ARCHITECT
Born in Milan in 1963, she graduated in Architecture from the Polytechnic University of Milan and she is a member of the Institute of  Architects of Milan.
In 1990, she began to work for Antonio Citterio Architect, starting a long-term collaboration that continued until 2003.
Within Citterio's practice, she specialised in Interiors, dealing with private residences, fashion stores and exhibitions. She was made responsible for the Interior design department in 1999, managing projects all around Europe, United States and Asia.
She also managed Antonio Citterio's Public Relations, dealing with the Press, books, exhibitions and conferences.
She began to work with Stefano Gallizioli in 2003 when they founded ANG42.
STEFANO GALLIZIOLI | DESIGNER
Born in Bergamo in 1964, Stefano Gallizioli graduated in Industrial Design from the Design Polytechnic in Milan, having also studied at the Art Institute in Trento.
From 1987 to 1997 he worked at Antonio Citterio and Partners in Milan.
He started his own practice in 1997, continuing his work on Product Design and Interiors and has designed for many companies such as Alivar, Arflex, Bpa International, Effeti, Estel, Fasem, Fendi, Frighetto, Jesse, Kenzo, Malofancon, Tisettanta and Toncelli. In 2001 he had a key involvement in setting up the outdoor furniture company Coro, designing its first major furniture collection and following up with new products in the following years. He is currently working with Bentley,  Fendi and Kenzo designing new products.
He founded ANG42 in 2003 together with partner Francesca Simen, dealing with Interiors and working on several residential and commercial projects, both at home and abroad, while continuing his work as a Product Designer.
________________________________________________________________________________________________________________________
                                                                                                ANG42
The practice specialises in Interiors and works on residential and commercial projects in Italy and abroad. The partnership with Francesca Simen and Stefano Gallizioli allows for a "broadband" approach to projects, from architectural spaces to custom made furniture design, bringing together their personal experiences in Interior Architecture and also in Production Design. In 2006 they established a branch of their practice in Dublin, Ireland.
Among the many private residences, that remain their core business, their work includes some major works in the office and hospitality fields.
In 2008 they design and manage the 7500 sqm Interiors for the new Headquarter of an Irish global food company.
From 2008 to  2013 they designed and managed the Interiors for 2 Villas in the Caribbean Private Island of Mustique, West Indies
In 2012 they completed the Interior Design and Furniture for the Club House and its outdoor areas of the Tatoi Club in Athens.
Currently under progress are some houses  in Milan and a residential and hotel structure in the  east coast of the Sardinia Island, Italy.